Adidas Barricade V Tennis Shoes - New Adidas Shoes - Andy Murray Adidas Shoe - Adidas Summer Tennis Shoe Line - Barricades
Hey Adidas fans... NEWSFLASH!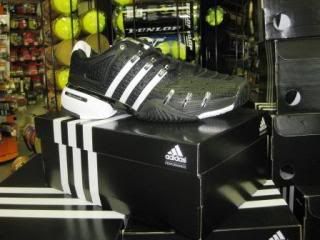 The new kicks are in, and looking better than ever.
These shoes are great, when i first looked at these shoes i was hooked.
From the style to the playability these shoes top the charts!
The new Barricades are great for the hard courts and i found great comfort and grab on the clay as well.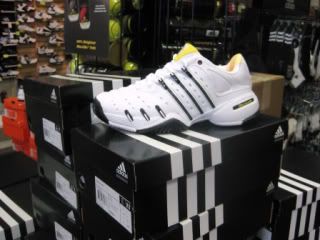 If you go through shoes too quickly, like most competitive tennis players, the Barricades won't let you down with now even more outsoul protection.
Just buy them.
If you hate them (you would be in the minority), I'm sure you'll find someone at your club to sell them to... because they are the hottest shoes in tennis.
Adidas guarantees these shoes will last six months.
If you have doubts, try them, wear them out, and get a brand new pair, as long as you finish them off within six months.