Dunlop Aerogel 4D 200 16x19 Tennis Racquet - Dunlop Tennis Rackets - Free 3rd Day Shipping!
Below is our blog post about an awesome racquet.
What are your thoughts on string patterns?
Why are they important?
What does a 16x19 have over an 18x20 or vice versa?
# # #
Greetings,
Tennis Zone
Customers!
The
Dunlop Aerogel 4D 2 hundred Tennis Racket
truly does bite!
The open string pattern makes a huge difference in my hits.
On a technically sound low-to-high topspin forehand, the strings grab the ball just a little more... enough to lift the ball up over the net with more spin than with a tight string pattern.
On top of that, the weight and flexibility of the racquet allow me to swing away at the ball with good control and direction.
If you're an aggressive 4.0+ baseliner, string this racket with some
thin big banger
on the mains and a
soft synthetic gut
on the crosses to get maximum power and control.
Just be prepared to buy more
balls
, because you will be shredding them with the
Dunlop Aerogel 4D 200 16 x 19
!
Did you know
Tennis Zone
is the only US retailer with these
racquets
?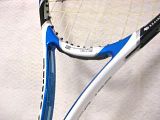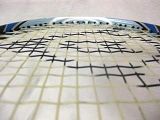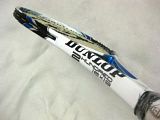 Also, did you know,
Tennis Zone
is offering FREE UPS 3rd Day Shipping on all orders through the end of April?
Just go for it.
If you buy this racquet, then find out that it's not for you (I don't know how that would ever be the case!), send it back and receive at least some store credit toward your next purchase depending on the condition of the racquet.
Play in the zone
, and inject some control, placement, power, spin, energy and confidence into your game!