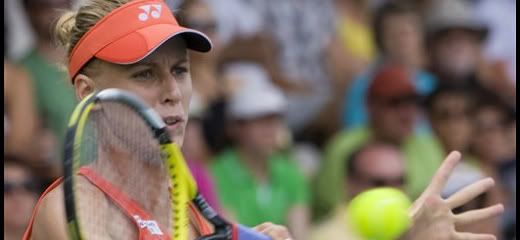 Elena Dementieva beat fellow Russian Elena Vesnina 6-4 6-1 in the ASB Classic final and won her 12th singles title.
Dementieva, ranked No. 4 and the tournament's top seed, cruised past Vesnina in an 88-minute final, and now has a chance to continue her good games on the first Grand Slam of the season.
The first set lasted about 50 minutes and featured five breaks. Vesnina played aggressively in the early stage, attacking second serve of her opponent and rushing to the net after good forehands.
But the top-seeded player worked her way into the match near the middle of the first set, and broke Vesnina in the 10th game. Dementieva bolted to a 5-0 lead in the second set.
http://www.wtaladies.com/01-10-dementieva-claims-title-at-asb-class...